Northumberland, a well-recognized brand in New Brunswick
Northumberland has been committed to providing the best dairy products with the highest quality for families across the province of New Brunswick to enjoy.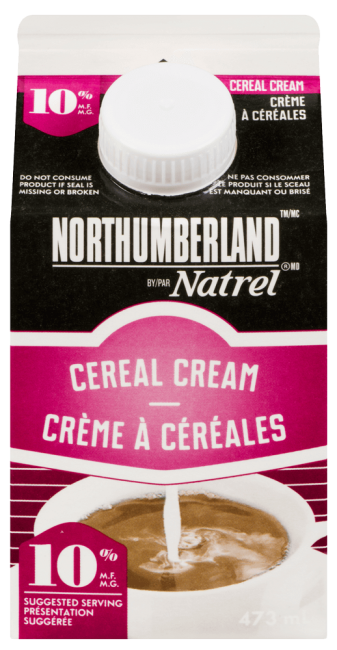 Ideal for your coffee or to pour over your breakfast cereal for a richer taste, Northumberland 10% Cereal Cream by Natrel enhances the flavour and texture of food. It advantageously replaces milk in most cooked dishes for a smooth touch.